In Memory
Dan Yount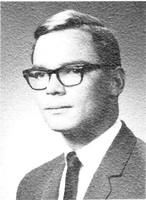 Dan Alan Yount

Dan Alan Yount was born on April 15, 1949 and passed away due to complications of ALS on April 28, 2018. Funeral Home Services for Dan are being provided by Palm Downtown Mortuary and Cemetery of Las Vegas, NV.
He is survived by wife, Michelle; children: Michael (Karen), Amy, Hannah (Ben) Swoboda, Allison, Elizabeth, Jarrod (Amber), and William McFadden; 10 grandchildren; sister, Sue Tym, and many other family and friends.
Visitation will be 5-7 p.m. Monday, May 14, at Westlawn-Hillcrest Funeral Home. Funeral Service will be 10 a.m. Tuesday, May 15, at Westlawn-Hillcrest Funeral Home, 5701 Center St, Omaha, NE 68106. Phone (402) 556-2500. In lieu of flowers, memorials may be directed to the Dan Yount Memorial Fund: www.community-hope.org.